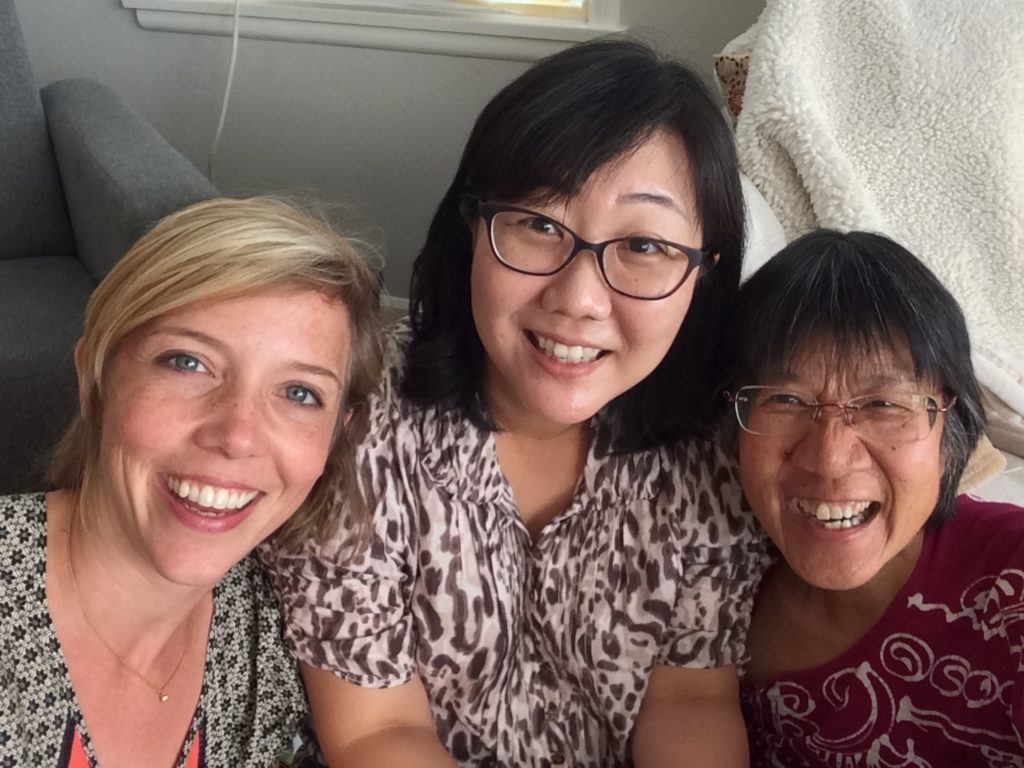 September 27, Hilltop Children's Center, Seattle, WA. Educator Evening Discussion Series: Using Children's Literature to Provoke Challenging Conversations
Presenters:Debbie LeeKeenan, Caryn Park and  Maggie Beneke
This session explored how to use children's literature and read-alouds as a way to provoke and facilitate conversations on potentially challenging topics with young children. The presenters shared examples which focused on race, abilities/disabilities and religion. The presenters drew on their experiences as classroom teachers and researchers to provide both a framework and practical strategies on how to choose appropriate literature and how to engage in the actual conversations that are developmentally appropriate.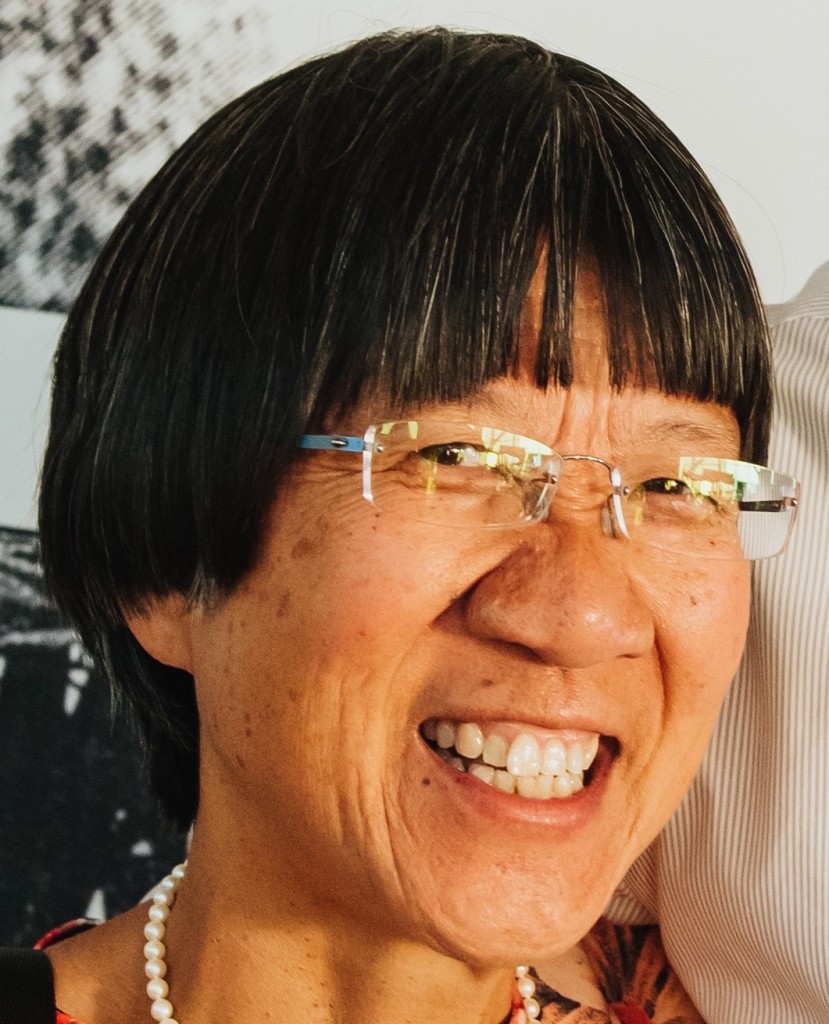 August 31, 2017,  Hilltop Children's Center, Seattle, WA. Professional Development Inservice for Faculty, Integrating Anti-bias Education into our Thinking and Practice.
Presenter: Debbie LeeKeenan
August 29, 2017,  Epiphany Early Learning Center, Seattle, WA. Professional Development Inservice, Being an anti-bias educator in challenging and troubling times.
Presenter: Debbie LeeKeenan
July 20, 2017, Program for Early Parent Support (PEPS) Grandparent Group Workshop, Seattle, WA. Responding to Children's Questions About Differences.
Presenter: Debbie LeeKeenan. Facilitator: Terrill Chang
We live in an increasingly diverse world and children are naturally curious about differences.  They are aware of them from very young ages. How we as adults respond to their spoken and unspoken questions about differences directly impacts how they will think about these ideas.  This session provided opportunities for discussion as well as strategies and resources to help children think and talk about their ideas and feelings about themselves, the differences and similarities among people, and about fairness and unfairness in people's interactions with each other.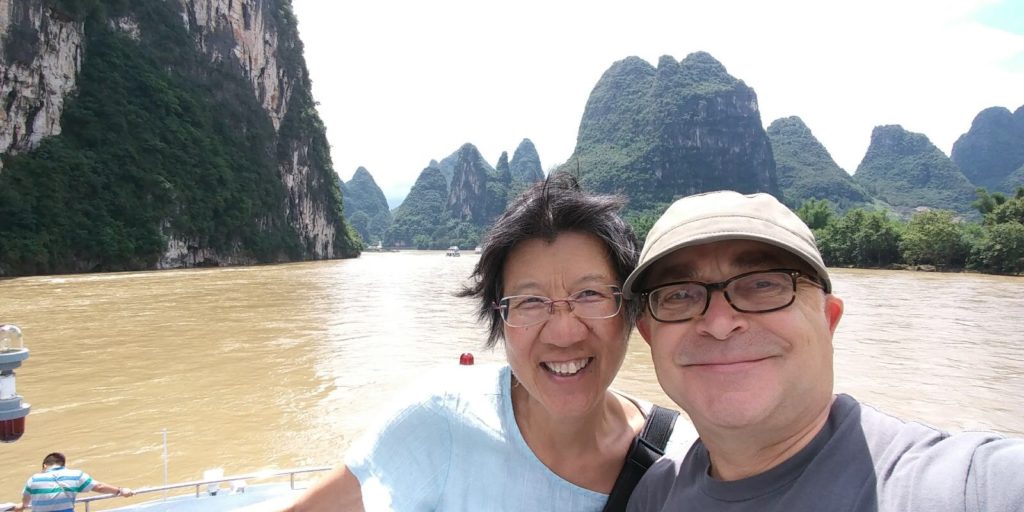 July 8-10, 2017, Conference presentations in Guilin and Shanghai, China. Inquiry Based Learning for Children and Adults.
Presenters: John Nimmo and Debbie LeeKeenan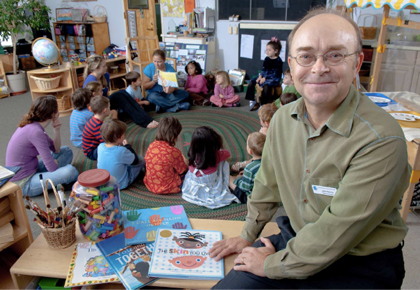 June 21, 2017, Childhood and Lower School Heads Conference, New York Association for Independent Schools, Mohonk Mountain House, New Paltz, NY. Leading Anti-Bias Programs: Advancing the Work.
Presenter: John Nimmo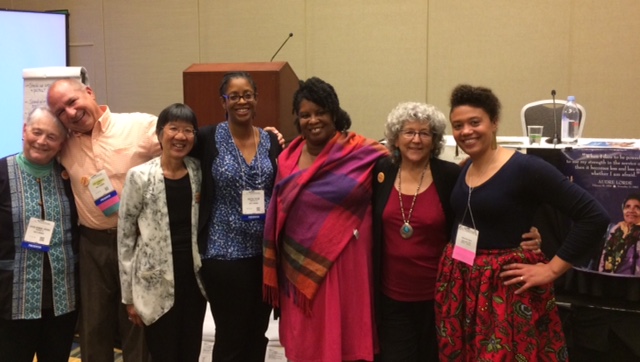 June 10, 2017, NAEYC Professional Learning Institute Pre-Conference Session, San Francisco. What Do We Do Now? Applying anti-bias strategies for supporting children, families, students and staff in troubled times.
Presenters: Louise Derman- Sparks, Julie Olsen Edwards,  Luis Hernandez, Debbie LeeKeenan, Megan Madison, Nadiajah Taylor, Ijumaa Jordan, Christina Lopez Morgan
An interactive workshop exploring how to effectively respond to the increasingly open expressions and policies of racism, homophobia, anti-Muslim, anti-Semitic and anti-immigrant prejudice in our society.  What do young children and their families need from us? What do teachers, and teachers-in-training need from us? How can we best meet our professional, ethical responsibility to "… not participate in practices that are emotionally damaging, physically harmful, disrespectful, degrading, dangerous, exploitative, or intimidating to children", and to meet our "… collective obligation to advocate for the best interests of children within early childhood programs and in the larger community" (NAEYC Code of Ethics).
April 17, 2017, North Seattle College, Seattle, WA.  Anti-Bias Education in Challenging Times: Responding to Children's Questions about Differences.
Presenter: Debbie LeeKeenan
This session provided staff and families with a framework and  practical tips on how to respond to children's comments and questions about differences and how to have courageous  conversations about potentially challenging topics .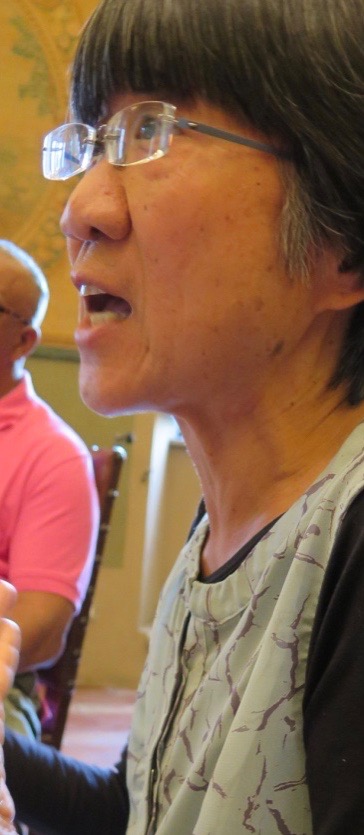 March 9, 2017, Boston Area Reggio Inspired Network Workshop Series, Boston, MA. Responding to Children's Questions about Identity, Diversity and Justice: Short term and long term approach.
Presenter: Debbie LeeKeenan
In this year's workshop series, we explored how children form and express ideas about diversity, justice, and rights.
Friday, February 17, 2017, Full day workshop, Montessori Conference, Austin, Texas.  Integrating Anti-Bias Education into Our Thinking and Practice. Presenter:  Debbie LeeKeenan. This workshop explored steps in creating a more inclusive and welcoming program. Participants learned about the core values and goals of an anti-bias education approach and how these address children's development of identity and understanding of human diversity and bias. This workshop offered practical and integrated approaches to anti-bias education in classrooms for children ages 2-12 and helped teachers to respond thoughtfully to children's questions and to make decisions about responsive environments and curriculum experiences.
Friday, December 2, 2016, Full day workshop,  Hilltop Discussion Series, Seattle, WA. Leading Anti-Bias Early Childhood Programs during Changing and Challenging Times.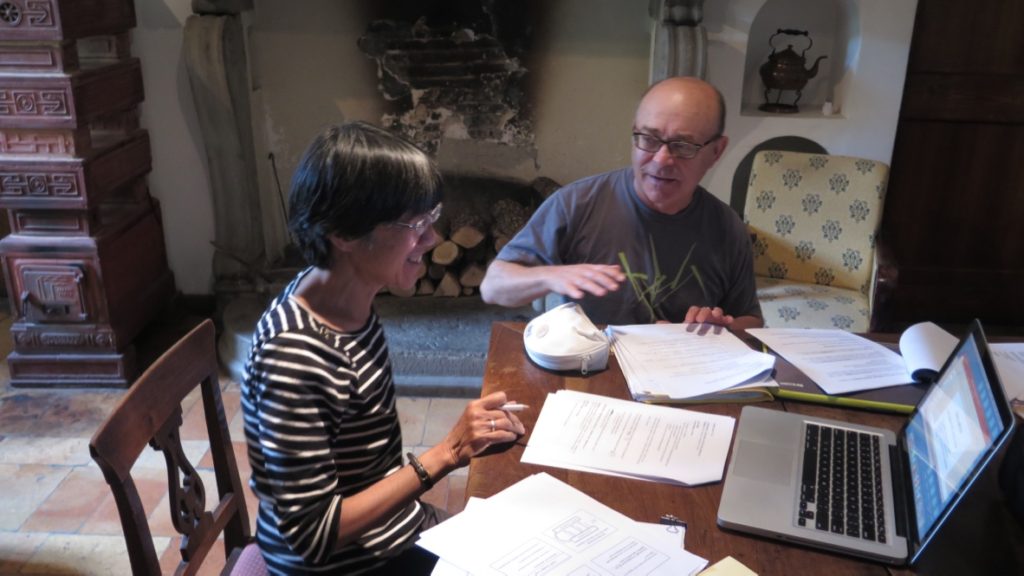 Presenters: John Nimmo and Debbie LeeKeenan
This full day workshop was for program leaders and educators interested in growing anti-bias programs. The interactive session provided a framework for intentional and strategic leadership and examined what is involved in whole program transformation, in classrooms with children, working with staff and with families. Time was provided for action planning and applying the ideas to your own setting. This session drew from our recent book with co-author Louise Derman-Sparks, Leading Anti-Bias Programs: A Guide for Change, and specifically examined some of the new challenges for leaders in social justice work with young children.
November 2-5, 2016, NAEYC Annual Conference, Los Angeles, California. "Social Justice Education in a Time of Change and Uncertainty: Responding to the Challenges and Opportunities for Anti-Bias Educators."
Presenters: John Nimmo, Louise Derman-Sparks, Debbie LeeKeenan, Mariana Souto-Manning.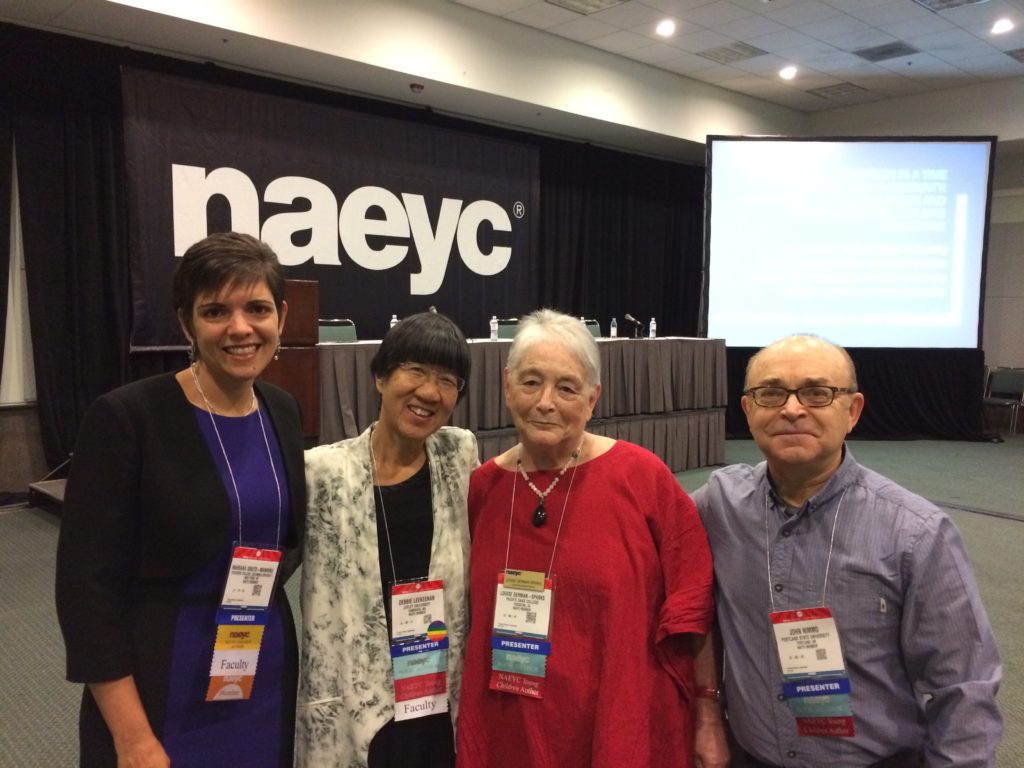 Demographic changes, shifts in social views, and polarizing political issues, particularly emphasized during the 2016 U.S. presidential campaign, all present challenges and complexities to us as social justice and early childhood educators. The easy access to media by children and adults brings related current events into our lives almost instantaneously. As a result we are often confronted with new questions and points of confusion as we seek to be inclusive. In this workshop we engaged in a much needed conversation about current issues such as changing gender dynamics, growing religious intolerance, and community responses to poverty and violence. What is the relevance of these types of issues to early childhood programs and curriculum? What new knowledge and strategies do anti-bias educators involved in the classroom and in teacher education need to access? We modeled self-reflection, life-long education, and risk-taking as essential to being an effective anti-bias educator.

November 2-5, 2016, NAEYC Annual Conference, Los Angeles, California. "Facilitated Leadership: How do our skills in teaching children translate into teaching teachers?"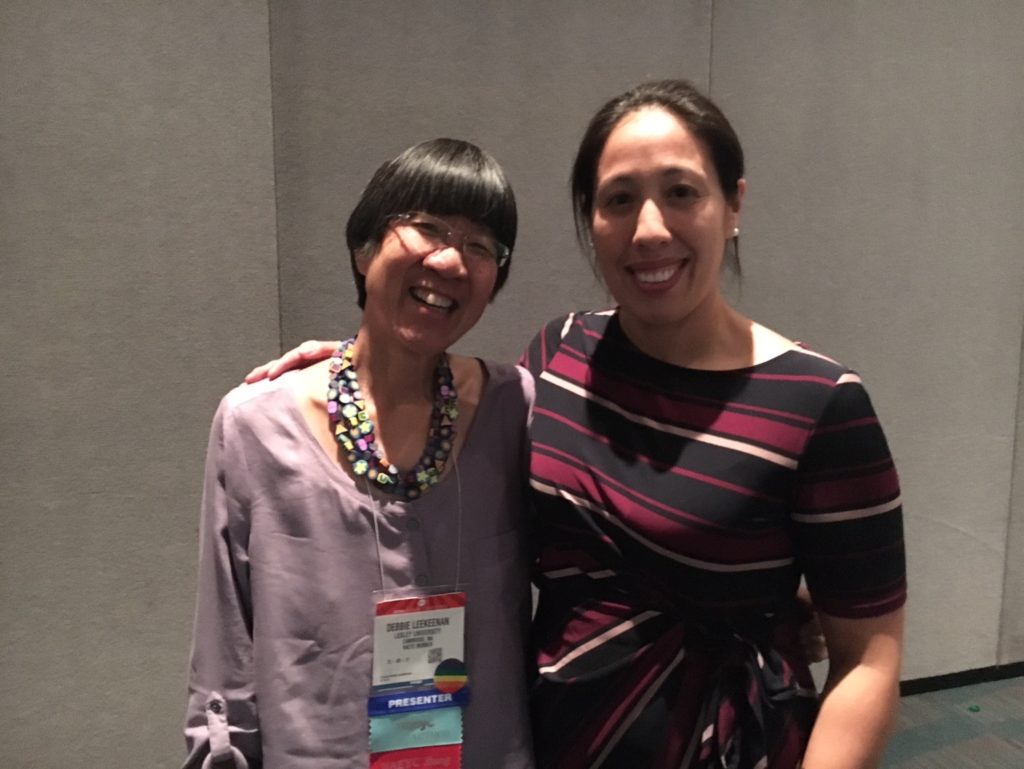 Presenters: Debbie LeeKeenan, Iris Chin Ponte.
This workshop presented a framework for facilitated leadership that builds on what we know about teaching children and translating it to our work with adults as program leaders. Facilitative leadership is a process in which there is shared power and responsibility for meeting the organization's goals. This means finding ways to create partnerships with staff and give them greater voice on issues that affect them every day, such as allocation of resources, curriculum, scheduling. It also means constructing meaningful partnerships with families by providing them greater voice in their children's daily experiences and parent policies.  Directors who view themselves as facilitative leaders think about ways they can help individuals and groups in the center reflect on and improve the processes they use to solve problems and make decisions. Facilitative leaders help others learn how to learn.
September 29, 2016, University Hall Amphitheater, Lesley University, 1815 Massachusetts Ave, Cambridge, Massachusetts. Lesley faculty members Debbie LeeKeenan and Ben Mardell led an Early Childhood Innovation Workshop " 'If Trump Wins, My Family Will Have To Go Back To El Salvador': Talking to Young Children About the Election (and other challenging topics)."
While we may want young children to be protected from the inflammatory comments of this year's presidential elections, they are being exposed to the rhetoric, and are trying to make sense of what they are hearing. Some may bring their questions to school; others may be quietly confused. As early childhood educators, what should be our response? In this session Debbie LeeKeenan and Ben Mardell shared a framework and a curricular example for facilitating children's learning around challenging topics, such as the presidential election, religion, racism, and changing gender norms. They were joined by a group of local educators who are grappling with how to support children's learning about challenging topics in their classrooms and schools.
September 27, 2016, Marran Theater, Lesley University, 34 Mellen Street, Cambridge, Massachusetts. "How to Talk With Children About Gun Violence and Trauma."
In the wake of violence around the country and the world, Kelvin Ramirez, Joshua Baldwin, Andre Ruesch, and Debbie LeeKeenan engaged in a panel discussion to explore how teachers, parents, and other service providers can talk about gun violence and the related trauma.
September 2nd, 2016, European Early Childhood Research Association Annual

Conference, Dublin, Ireland. John Nimmo presented a workshop on "Voices of children: Cross-cultural collaborations in understanding and documenting the meaning of children's rights through dialogue and video."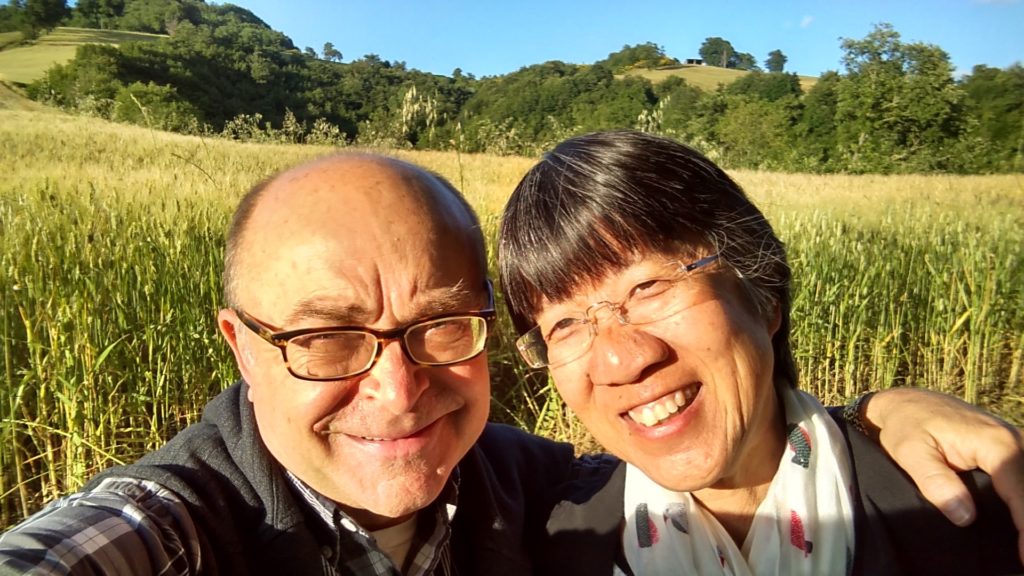 June 18-23, 2016, Mercatello sul Metauro, Italy. John Nimmo and Debbie LeeKeenan led a week long workshop on "Leadership for Change: Identity, Social Justice and the Right to be Visible".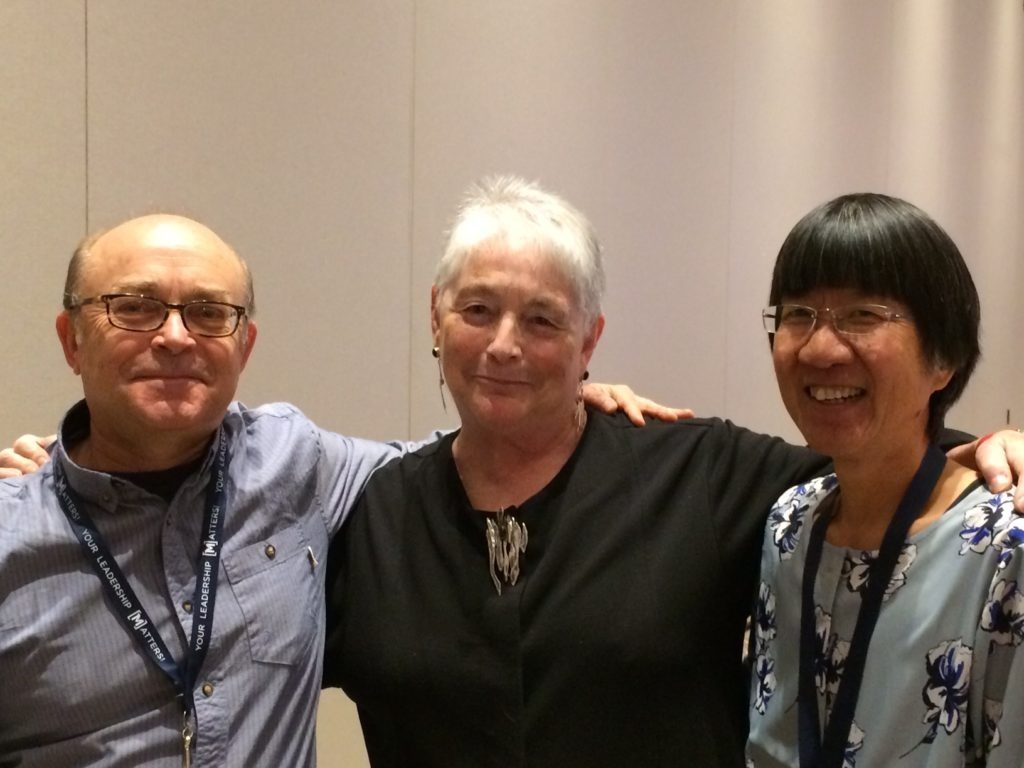 May 12-15, 2016, McCormick Center for Early Childhood Leadership Conference, Chicago, Illinois. Louise Derman- Sparks, Debbie LeeKeenan and John Nimmo presented a workshop on "Leadership Matters: Creating a School Culture for Growth, Risk-taking and Anti-Bias Change."
April 4, 2016, Pike Market Child Care and Preschool, Seattle Washington. John Nimmo and Debbie LeeKeenan led an all-day consultation on anti-bias education.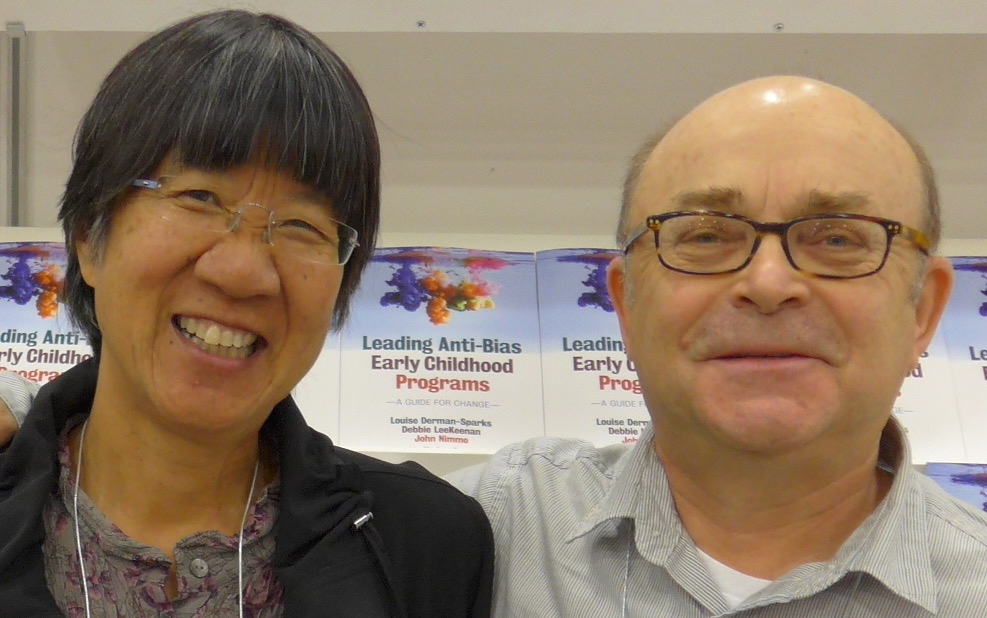 Mar 31, 2016, 6:30-8:30pm, Hilltop Children's Center, Seattle, Washington. John Nimmo  and Debbie LeeKeenan presented "Leading the Process of Change:  Initiating and Sustaining Anti-bias Early Childhood Programs".
February, 2016. YWCA, York, PA. John Nimmo presented a training to the early childhood staff on Anti-bias Education.
Jan 22, 2016: BAEYC Directors Conference, Framingham, MA. Debbie LeeKeenan  presented "Leadership Matters: Creating a School Culture for Growth, Risk-taking and Anti-bias Change".
Octobe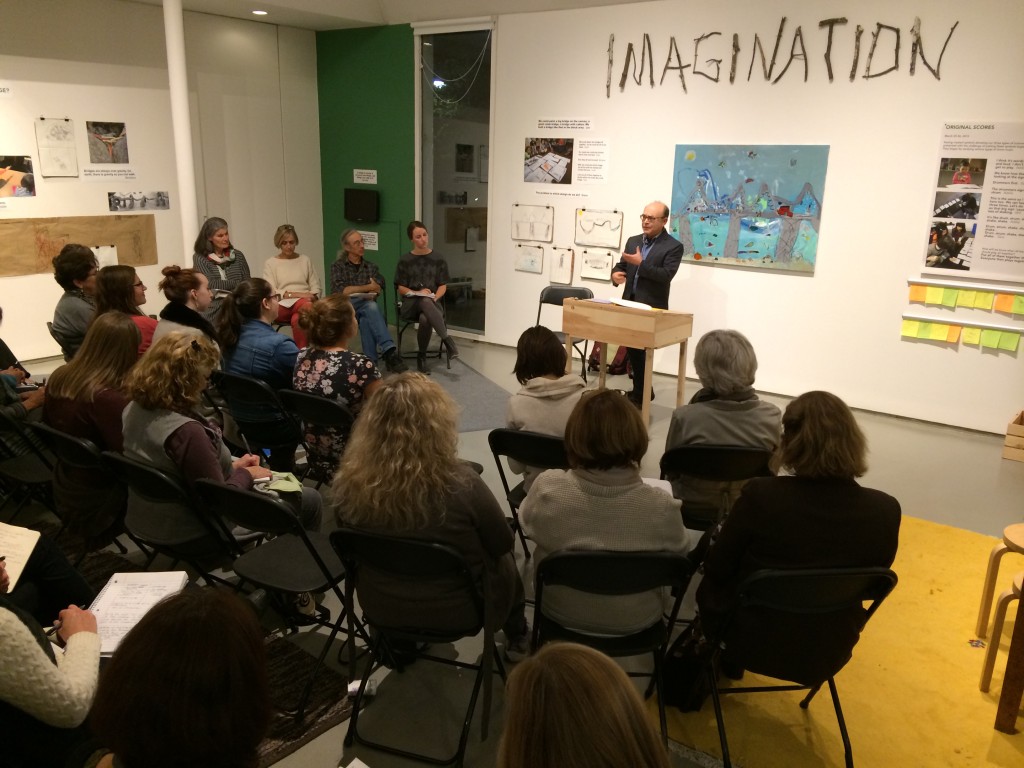 r 20, 2015. deCordova Sculpture Park and Museum, 51 Sandy Pond Rd, Lincoln, MA. John Nimmo presented a dialogue, open to the public, focusing on the teacher decision-making process in an emergent curriculum approach.
October 12, 2015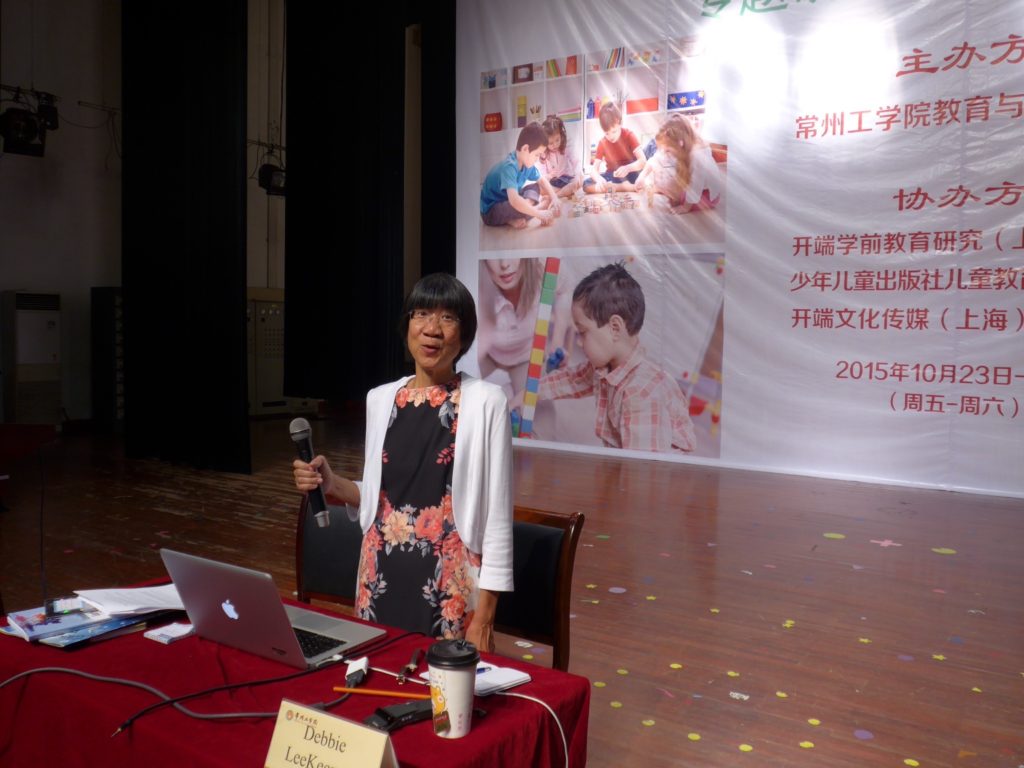 . Nanjing Normal University, Nanjing, China. Debbie LeeKeenan gave a talk on "Anti-bias Education and Young Children."
July 16-18, 2015. Center for Excellence in Early Childhood Learning and Development, East Tennessee State University, Johnson City, TN. John Nimmo presented workshops on anti-bias leadership and emergent curriculum at the Annual Early Childhood Conference  http://www.etsu.edu/coe/child/programs/conference/
June 10, 2015. NAEYC Professional Development Institute, New Orleans, LA.  Debbie LeeKeenan presented a workshop on Engaging Families and Growing Anti-bias Partnerships: The Leader's Role https://www.naeyc.org/institute/
May 30, 2015. Boston Educators for Social Justice Conference, Boston, MA.  Debbie LeeKeenan was a panelist for the following presentation: Teaching racial justice in early education: stories from classrooms. http://besj.weebly.com/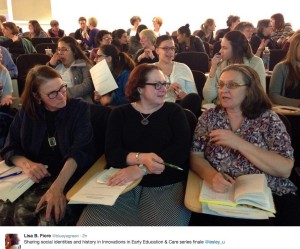 April 30, 2015. Lesley University,  Cambridge, MA Early Childhood Workshop II: Leadership Matters: Creating a School Culture for Growth, Risk-Taking and Change • With early childhood experts and Lesley professors Debbie LeeKeenan and Lisa Fiore.
April 14, 2015. Watertown, MA. Debbie LeeKeenan gave the keynote address for the Bright Horizons Diversity and Inclusion Summit.
March 28, 2015. Westford, MA.  Debbie LeeKeenan presented a workshop for MassAEYC Annual Spring Conference on "Leading Early Childhood Anti-bias Programs: A Guide for Change". http://massaeyc.com/docs/springconferencebrochure2015.pdf
January 20, 2015. In-Service Day, Boulder Journey School, Co. Anti-bias education: Knowing who we are to create a more inclusive school. Nimmo, J.  
November 20-21, 2014. Tucson Children's Project, Tucson, AZ. Leading the process of change: Initiating and sustaining anti-bias early childhood programs and Young children as participants in the community: Rights, challenges, possibilities. Nimmo, J.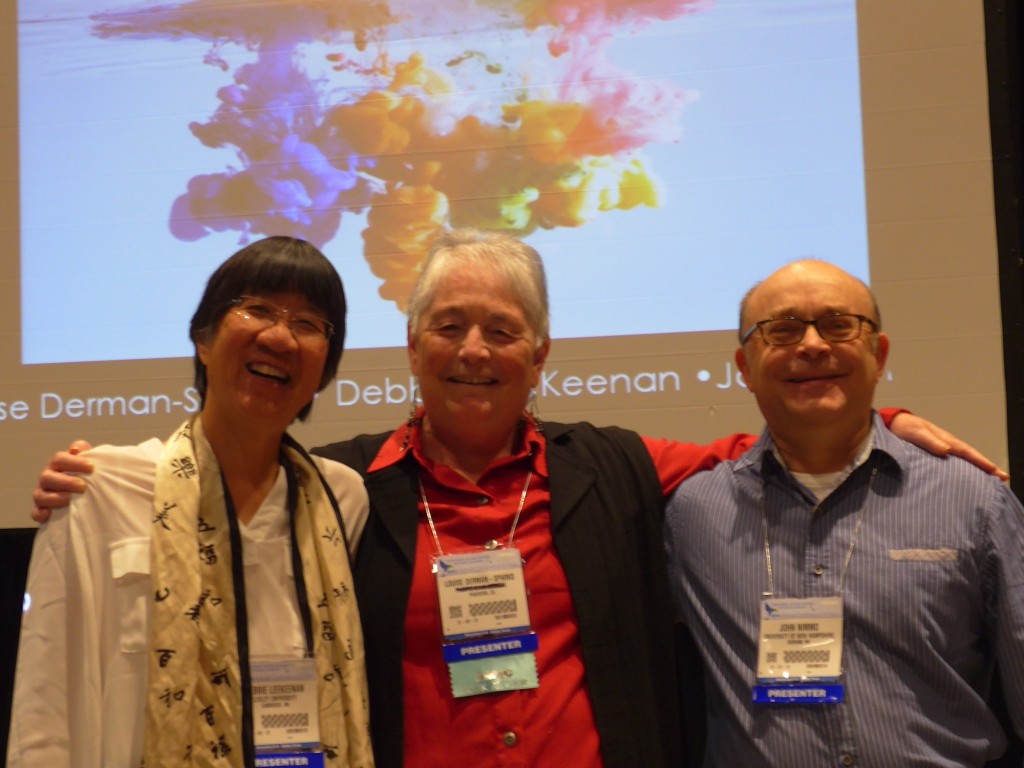 November 8, 2014. NAEYC Annual Conference, Dallas Texas. The Need for Strategic Leadership in Building Anti-Bias Programs: Reflections from Experienced Early Childhood Leaders" Featured Presentation. Derman-Sparks, L. LeeKeenan, D. & Nimmo, J.
October 25, 2014.  Tufts University, Medford, MA, Eliot-Pearson Dept. of Child Study and Human Development. Leading Anti-bias Early Childhood Programs: A Guide for Change. Debbie LeeKeenan poster session.
May 9, 2014. World Forum on Early Care and Education, San Juan, Puerto Rico, USA. Questions surrounding children's rights in diverse cultures. Nimmo, J. & Marcilio, M. T.