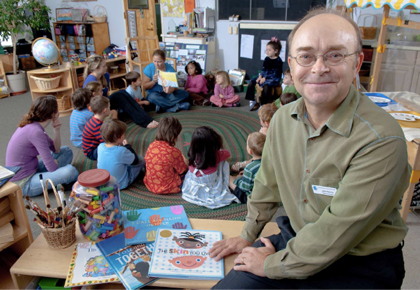 June 21, 2017, Childhood and Lower School Heads Conference, New York Association for Independent Schools, Mohonk Mountain House, New Paltz, NY. Leading Anti-Bias Programs: Advancing the Work.
Presenter: John Nimmo
July 8-10, 2017, Conference presentations in Guilin and Shanghai, China. Inquiry Based Learning for Children and Adults.
Presenters: John Nimmo and Debbie LeeKeenan
July 20, 2017, 5:30-7:30pm, Program for Early Parent Support (PEPS) Grandparent Group Workshop, 4649 Sunnyside Ave N #324, Seattle, WA. Responding to Children's Questions About Differences.
Presenter: Debbie LeeKeenan. Facilitator: Terrill Chang
We live in an increasingly diverse world and children are naturally curious about differences.  They are aware of them from very young ages. How we as adults respond to their spoken and unspoken questions about differences directly impacts how they will think about these ideas.  This session will provide opportunities for discussion as well as strategies and resources to help children think and talk about their ideas and feelings about themselves, the differences and similarities among people, and about fairness and unfairness in people's interactions with each other.