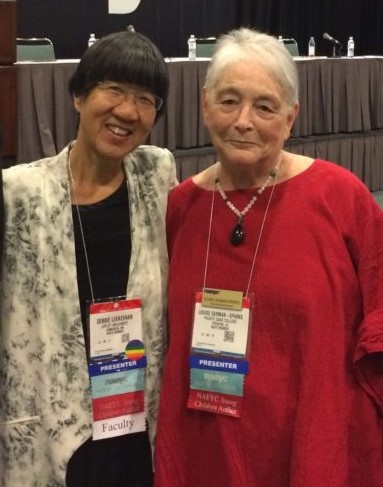 October 13, 2018, 9:00am-12:00pm, Garden Cooperative Nursery School, Los Angles , California. Anti-bias Workshop for the Southern California Council for Parent Participation Nursery Schools
Presenters: Louise Derman-Sparks and Debbie LeeKeenan
What is anti-bias education? We will discuss:
Steps to creating a more inclusive and welcoming environment;
Core values and goals of anti-bias education;
Children's development of identity and understanding of diversity and bias;
Integrated approaches to anti-bias education;
How to respond to children's questions and create responsive environments;
Integrating an anti-bias perspective into the curriculum;
Tools to examine your physical environment;
How to infuse the approach into materials, space and curriculum.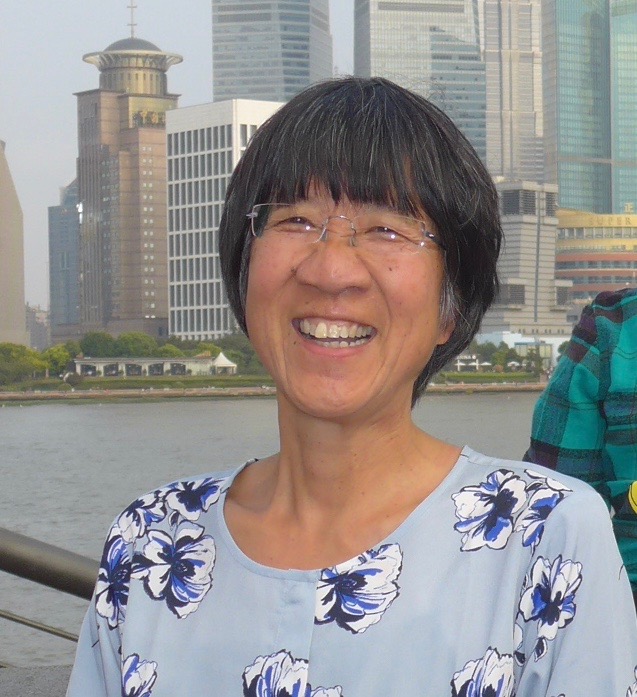 October 25, 2018, 1:30-5:00pm, WAEYC (Washington Association for Education of Young Children) Conference, Lynnwood Convention Center, Lynnwood, WA. Anti-bias Education in Changing and Challenging Times.
Presenter: Debbie LeeKeenan
This interactive workshop will explore steps in creating a more inclusive and welcoming program. Participants will learn about the core values and goals of an anti-bias education approach and how these address children's development of identity and understanding of human diversity and bias. This workshop will offer practical and integrated approaches to anti-bias education in classrooms for children and support teachers in their own anti-bias adult journey. Participants will learn how to respond to children's questions about differences using short-term and long-term strategies and to respond thoughtfully to children's questions and make decisions about responsive environments and curriculum experiences. Register here.
November 13, 2018, South Seattle College Cooperative Preschools Parent Education Program, Seattle, WA. Professional Development Day on Anti-bias Education.
Presenter: Debbie LeeKeenan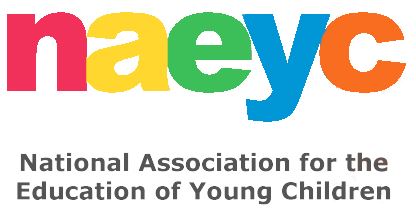 November 14-17, 2018, NAEYC Annual Conference, Washington, D.C.
Session 1:
"Church" and State: Integrating Cultural Funds of Knowledge and Religious and Spiritual Literacy into Early Childhood Education and Family Engagement. 
Presenters: Mona Abo-Zena, Debbie LeeKeenan and John Nimmo
This session provides a conceptual grounding on the importance of religious literacy within early education with attention to particular developmental and educational goals across content. It also addresses a range of developmental domains including personal development as children raise questions such as, "What happens when we die?" and social development and empathy as children become aware of the beliefs of their classmates and others around them. The second part of the session provides a range of strategies that educators can incorporate with children and in working with families including those with no religious affiliation, religious minorities, and highly devout ones. From an intersectional perspective, this session attends to how religious identity intersects with other social identities. The session ends with an opportunity to discuss issues that participants have encountered in their own work.
Session 2:
Facilitated Leadership and Family Engagement: Learning From and With Families.
Presenters: Debbie LeeKeenan and Iris Chin-Ponte
The program leader is responsible for fostering family belonging, trust, and engagement, as well as promoting strong teacher–family relationships. Topics to be discussed include a framework for working with families using a funds of knowledge approach, strategies for family dialogues, and managing and negotiating conflict and disequilibrium. The format for the session will include discussion of specific strategies, case study scenarios, and application to your own setting.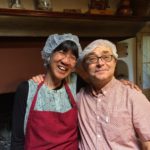 June 29-July 4, 2019, Mercatello sul Metauro, Italy. A week long workshop on "Leadership for Change: Identity, Social Justice and the Right to be Visible". Registration will be available in Fall, 2018
Presenters: John Nimmo and Debbie LeeKeenan