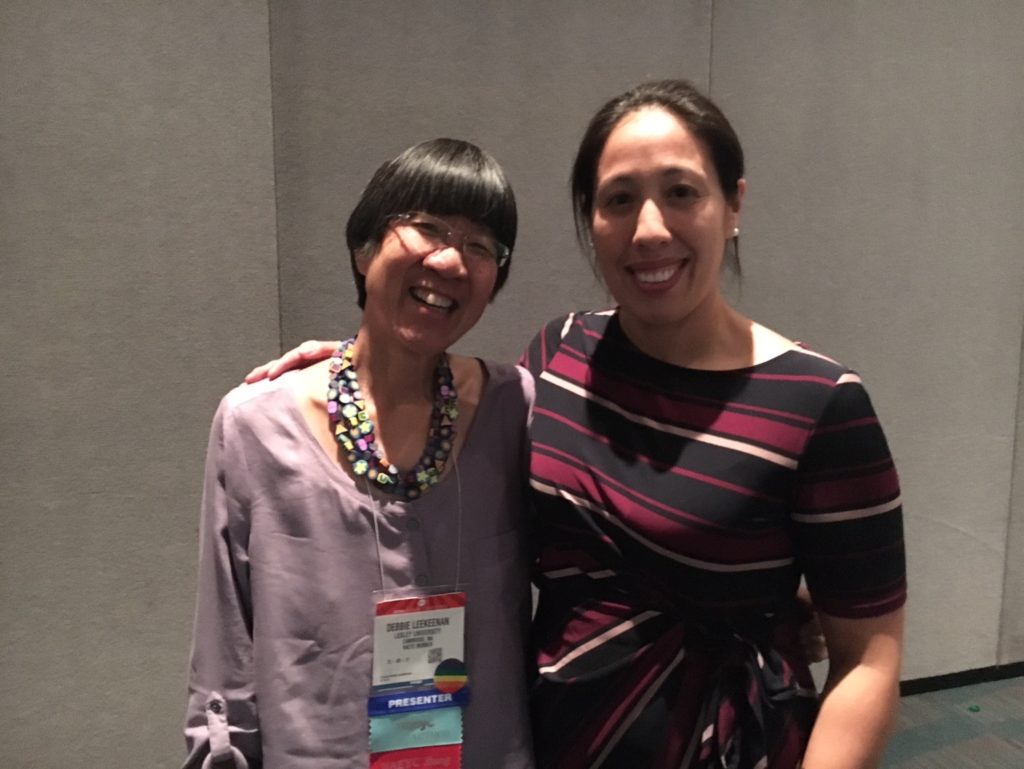 July 16, 2019, Full day Seattle Director Workshop, Seattle, WA. From Survive to Thrive: Leading Early Childhood Programs.
Presenters: Debbie LeeKeenan, Sarah Felstiner, and Iris Chin Ponte
Join Debbie LeeKeenan and Iris Chin Ponte, co-authors of NAEYC's newest book for directors, From Survive to Thrive, and local Educational Leader, Sarah Felstiner, for this special Seattle session for program leaders. The focus of this interactive workshop is on the guiding principles and practical strategies that support program leaders of early childhood programs. Topics and issues to be discussed include: Facilitated Leadership, Leading with Equity, Building the Culture and Context of Your Program, Growing and Maintaining Great Staff, Engaging Families, and Managing Conflict. There will be opportunities throughout the day for dialogue, problem-solving and action-planning. Click here to register.
Aug. 19-20, 2019, Michigan State University, East Lansing, Michigan. Professional Development  and Consulting on Anti-bias Education.
Presenter: Debbie LeeKeenan
November 1, 2019 Lesley Ellis School, Arlington, MA. Professional Development Day Customized Workshop for Faculty.
Presenter: Debbie LeeKeenan
Nov. 5, 2019, South Seattle College Coop Preschools Professional Development Workshop for Faculty,Integrating Anti-bias Education into the Curriculum
Presenter: Debbie LeeKeenan
Dec. 6, 2019  Keynote Talk for the Youth Summit Day, Kent District Libraries, Grand Rapids, Michigan. Anti-bias Education and Children's Literature: Provoking Courageous Conversations.
Presenter: Debbie LeeKeenan
Changing demographics, shifts in social views, polarizing political issues, all present challenges and complexities to us as professionals interested in social justice education. This talk will provide a framework and strategies for using  children's literature to provide mirrors and windows to the world and as an  opportunity to engage children in courageous conversations about potentially challenging topics.
February 17, 2020  Newman School, New Orleans, LA. Professional Development Day for Staff on Anti-bias Education.
Presenter: Debbie LeeKeenan