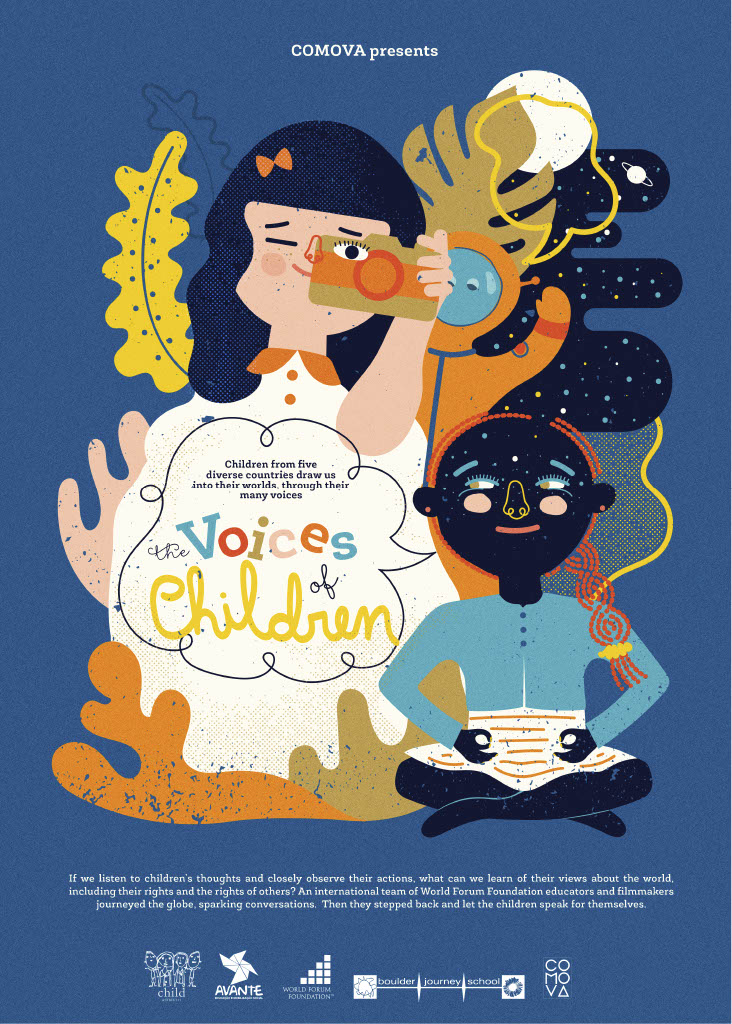 What would it look like to document children sharing their views, ideas, and experiences regarding their rights?
"The Voices of Children" is a short documentary film created by an international team of educators and filmmakers, including John Nimmo. The 23 minute film is a call to action to create a more inclusive and complex conception of human rights through listening to and observing young children in diverse contexts around the globe. The film is available to families, educators, advocates, and policy-makers as a provocation to reflect, dialogue and take action.
To engage directly with the children in the film and listen deeply, view the film for free by downloading or streaming in the language of your choice, including Mandarin, Spanish, English and Portuguese. Information about how to use the film for professional development is also provided.