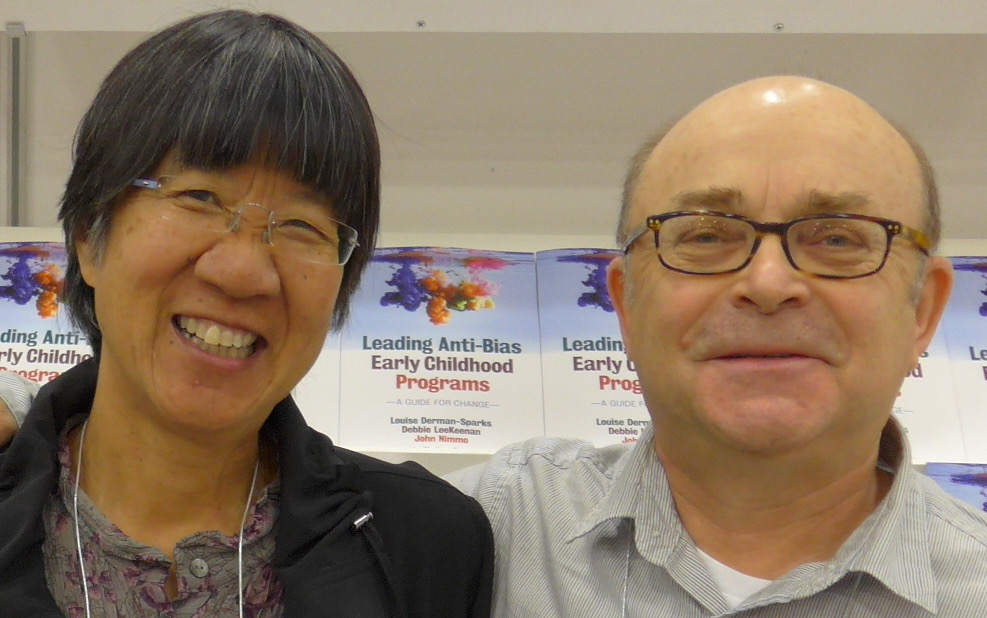 We offer a wide variety of services to reflect the diverse needs of our partner early childhood programs, schools and organizations. Services range from workshops, keynote conference talks, curriculum review, mini-courses to individual and small group consultations. We co-construct a tailored array of services to provide comprehensive support for our partners. We are also available to work as a cross-cultural team. Please contact us for more information.
Below is a sample list of our recent  partners and clients:
American Library Services for Children (ALSC) Conference, Seattle, WA
American Montessori, Austin, TX
Baltimore Child Care Resources and Referral, Baltimore, MD
Boston Area Reggio Inspired Network, Boston, MA
Boston Public Schools, MA
Boulder Journey School, CO
Bright Horizons Child Care Centers, MA
Bunker Hill Nursery School, Boston, MA
Charlestown Nursery School, Boston, MA
Child Study Center/Little Buccaneers Lab Program, Eastern Tennessee State Univ, TN
Community Coordinated Child Care (4-C), Louisville, KY
Dept of Child and Family Studies, University of Tennessee, Knoxville, Tenn
Dimock Center, Comprehensive Health and Human Service Center, Boston, MA
Early Years Exchange Conference, Taipei , Taiwan
Embrace Race, Amherst, MA
Equity Symposium for the Elgin Public Schools, Elgin, Illinois
Frog Street Press, South Lake, TX
Garden Cooperative Nursery, Los Angeles, CA
Global Health, Gates Foundation, Seattle, WA
Helen Gordon Child Development Center, Portland, OR
Hilltop Children's Center, Seattle, WA
Infant Toddler Children's Center, Acton, MA
Jump Start: Children First, Boston, MA
Manitoba Child Care Association, Manitoba, Canada
Michigan State University, East Lansing, MI
Mount Vernon Presbyterian School, Atlanta, GA
National Association for the Education of Young Children, Washington D.C.
New York Association for Independent Schools, NY
North Seattle Community College, Seattle, WA
Palm Beach State College, Palm Beach, FLA.
PEPS (Programs for Early Parent Support), Seattle, WA
Pike Market Childcare and Preschool, Seattle, WA
Saint Catherine University, Saint Paul, MN
San Diego Early Years Conference, San Diego, CA
Sesame Street Television Network, N.Y., N.Y.
Siemens Child Development Center, Wilsonville, OR
Somerville Public Schools, Somerville, MA
Tucson Children's Project, Tucson, AZ
Tulsa Educare, Tulsa, OK
United Way of Tucson and Southern Arizona, Tucson, AZ
University of Hawaii at Manoa Student Services
University of Washington, School of Education, Seattle , WA
Velma Thomas Early Childhood Center, Chicago Public Schools
Vermont Association for the Education of Young Children
Washington Association of Infant Mental Health, Seattle, WA
Washington State Libraries, Olympia, WA.
World Forum on Early Care and Education, Macau, China
Wyoming Early Childhood Outreach Network/University of Wyoming, Cheyenne Wyoming
YWCA, York, PA